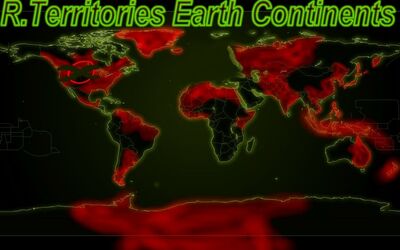 R.Territory, Is An Earth Term Used during the Rivera Federation War, Symbolizing A Continent or an Area under Rivera Federation Control. R.Territories are mostly heavily defended, and contain a large variety of Outpost's Minor Base's and New Production Industries.
FS7 Control Universe Of Hora Edit
FS7 Control Planet Earth Edit
United States North East and Southern States:
Australia's Eastern Half:
Little Of Eastern Russia:
Radiated Territory Edit
Ad blocker interference detected!
Wikia is a free-to-use site that makes money from advertising. We have a modified experience for viewers using ad blockers

Wikia is not accessible if you've made further modifications. Remove the custom ad blocker rule(s) and the page will load as expected.